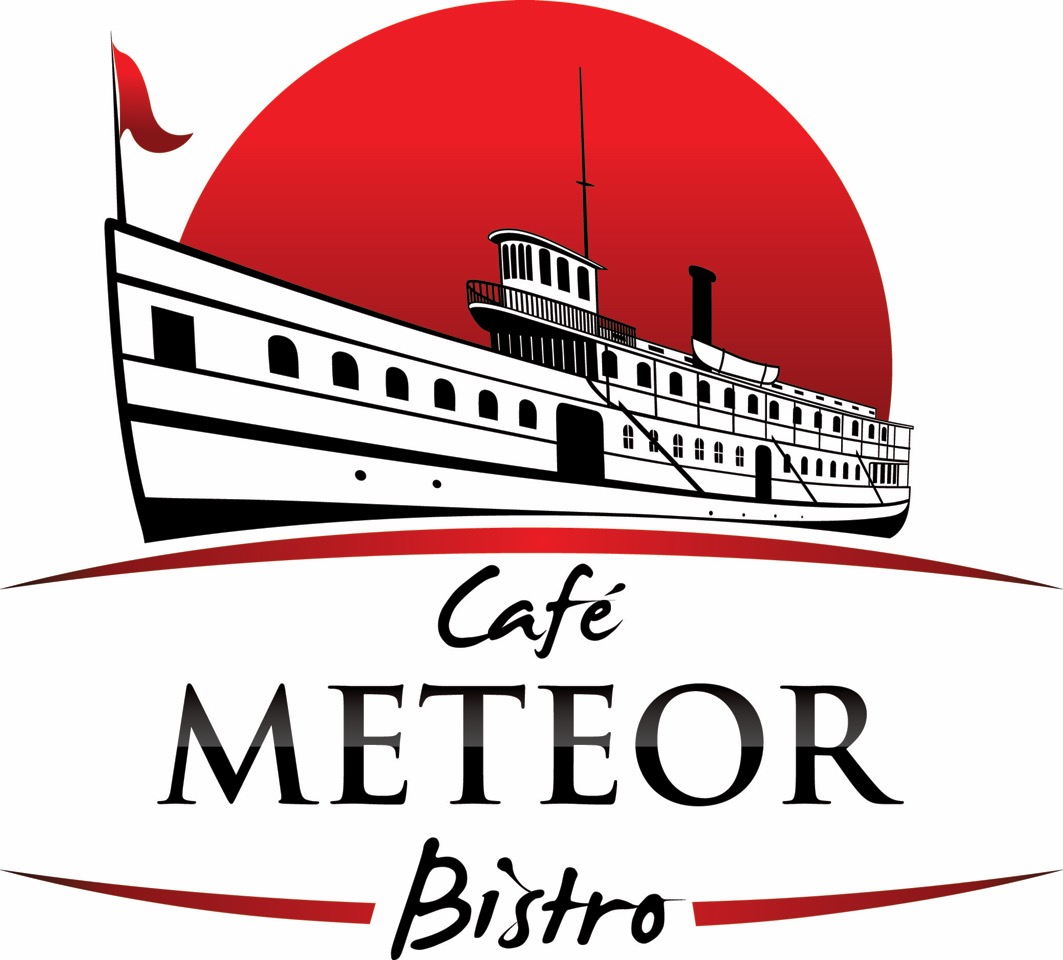 The Cafe Meteor Bistro is located downtown Haileybury at 485 Ferguson, a few steps from lake Temiskaming, the marina and public beach. The restaurant is named after the famous steamship that navigated lake Temiskaming for 40 years and brought pioneers on both sides of the Lake.
We, Nicole Guertin and Jocelyn Blais are the owners of the Presidents' Suites Historical Homes and we wanted to have an impact on the revitalization of Haileybury's downtown core. We saw a tremendous potential in this community, being located by lake Temiskaming with one of the most beautiful marinas and public beaches in Northern Ontario, this community can become a destination for a lot of people, both tourists and people looking for a place to settle down. In 2016 we decided to start exploring the idea of opening a café/bistro-type restaurant, we then restored a century-old building and the Cafe Meteor Bistro opened in the summer of 2017.

The Menu
The Café Meteor Bistro is considered an upscale casual restaurant.  It offers you a great selection of coffees, teas and other beverages.  We cook our own pastries every day.  We also offer a great selection of craft beers, VQA wines and cocktails.
For lunch, we cook everything in our kitchen using mostly local ingredients from our local farmers.   A part of our menu changes on a weekly basis and our menu can be characterized as local comfort food.
Dinner with a bistro type menu is offered from Tuesday  to Saturday evenings between 5pm and 9pm.
Leaning More About the Cafe Meteor Bistro 
It is easy to follow on-line what is happening with the restaurant.
Here are a few links:
Web Site           Facebook Page         Instagram Page