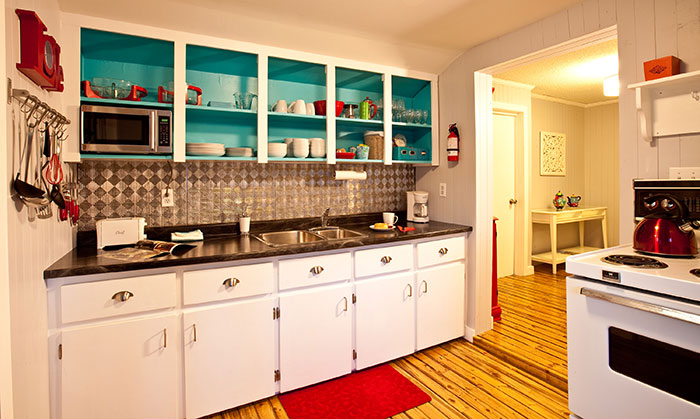 With its eclectic design, the Little Crooked House is unique and will certainly surprise you.  Although it has a different feel than our other historical homes, it is greatly
appreciated by our guests. It is a very peaceful house.  The Little Crooked House is the perfect one person or one couple house.
More About the Little Crooked House
Being only 600 sq ft the house is very cozy yet has everything you need: living room, dining room, kitchen, one bedroom, office with a view of Lake Temiskaming, bathroom, back porch, back deck, front patio. The office has a pull-down double bed if required. In the summer time, the back yard is very charming and peaceful.
The eclectic style encompasses different periods and is brought as a whole through the use of texture, color, furniture and fabrics.
A Few Pictures of the Little Crooked House
A little house to discover. 
Out of the crooked timber of humanity, no straight thing was ever made
                                                         Immanuel Kant (1724-1804)