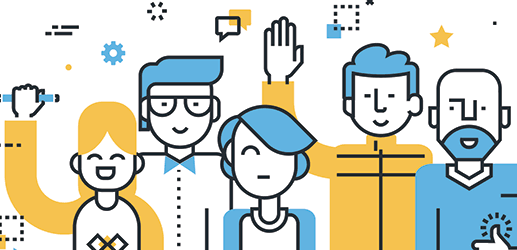 A new chapter has been launched for the Presidents' Suites with the addition of collaborators offering vacation rentals properties under the Presidents' Suites banner.
After fifteen years of developing the Presidents' Suites branding and vision for offering vacation rentals, we have realized that the Temiskaming region has so much to offer and that there are many passionate people out there that also want to share beautiful homes and knowledge about our region.
We are proud to introduce our vacation rentals collaborators:
_______________________________________
The Guest House – Marc Leblond
Marc Leblond, a young man from the Temiskaming Shores area, imagines a future where people, vacationers and business people alike, will choose our community, our region as a destination. For him, the lake, the water is a passion and he wants to share this passion with the world. He wants people to discover the majestic Lake Temiskaming and everything else the region has to offer.
A forestry worker, Marc owns a vacation rental home in Haileybury, the Guest House and gradually he is developing his expertise in the tourism sector. For him, customer service means understanding the needs of his customers and ensuring that he takes care of every detail so that his guests' stay is truly memorable.
To reach Marc directly         cel/text 705.622.0497          marcleblond@live.ca
Harbour View Centre – Danielle & Luc
Danielle Proulx-Dubois and Luc Dubois are the proud owners of the Harbour View Centre, located by the Haileybury marina and public beach.  The main floor of the building has been developed as a vacation rental facility and includes 5 rooms, 3 bathrooms, a kitchen and living room.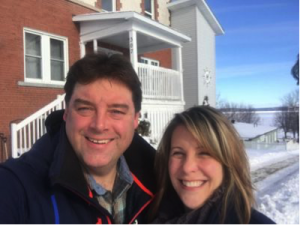 Danielle is a true Northern Ontario girl, born and raised in Hearst. She is passionate about life and people!  She has more than 25+ years experience in support groups/social and community service, customer service, addiction and employment counsellor, coordinator and project manager..in short, great knowledge and skills. Today she offers services in the holistic medicine and complementary field.  Danielle fell in love with the Temiskaming region 5 years ago and says that the lake brought her here!
Luc is from Hawkesbury and worked as a Forest Fire Ranger and Forestry Technician and as an economic and tourism development officer.  He has always been passionate and fascinated by nature, wildlife and the history of places.   He was owner/operator of an adventure dog sledding company, Évasion Nordik. Luc has been overwhelmed by the beauty of the Temiskaming region.  The lake, the landscape, the diversity the area has to offer.  He now has several projects on the drawing board including fish hut rentals, guided tours and more….