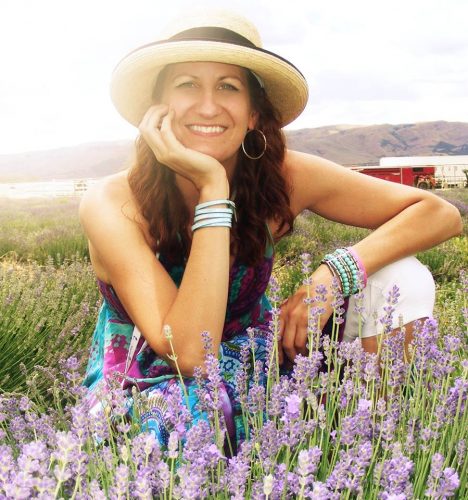 Homegrown Plant Based Food & Music
Live Homegrown Plant Based Food & Music.  Live a true Temiskaming Experience with a local, Robyn Dewar.
About The Experience Homegrown Plant Based Food & Music 
You will experience a real garden to table experience by harvesting some seasonal produce and then preparing colourful salads while learning helpful foodie tips & skills.   After a light lunch you will listen to home-grown tunes while sipping on herbal tea and enjoying tasty plant-based treats. For more information, here is the AirBnb link to the experience with Robyn Dewar.  You can also learn more about Robyn on her Facebook page.  She can be contacted directly via her Facebook.
Robyn is  a self taught, raw food, living food enthusiast. She is also an award winning, singer-songwriter.  Pairing live music and living food is for Robyn a joyful celebration
Homegrown Plant Based Food & Music
Garden visit – food preparation – food tasting – music
See more experiences available in our beautiful Temiskaming region.
What is a Temiskaming Experience
Live the Temiskaming experience, experience with locals what life is in beautiful lake Temiskaming region!  Discover our hidden gems, and immerse yourself in our culture, traditions and languages.  As more and more people grow tired of resorts and standard vacations, there is a shift towards wanting to see the "real" side of a destination. People are looking for truly local and authentic experiences.  Travellers are demanding authentic, experientially oriented opportunities with more meaningful interactions with locals.  Authenticity-seeking tourism is about unique accommodation, unique atmosphere, and interactions with hosts and with the local culture.
It is a one-of-a-kind activity designed and hosted by a local. Unlike a typical tour, an experience offers a deep-dive into the local culture and traditions of the host. Hosts offer their guests special knowledge, unique skills, and inside access to local places in the community.  You will create lasting connections and treasured memories.  Live the a Temiskaming experience!
Our beautiful Temiskaming region is about one lake, two provinces, and three cultures.  When visiting our region, you will be able to be close to nature, you will be able to slow down, you will be able to discover a new way of living.