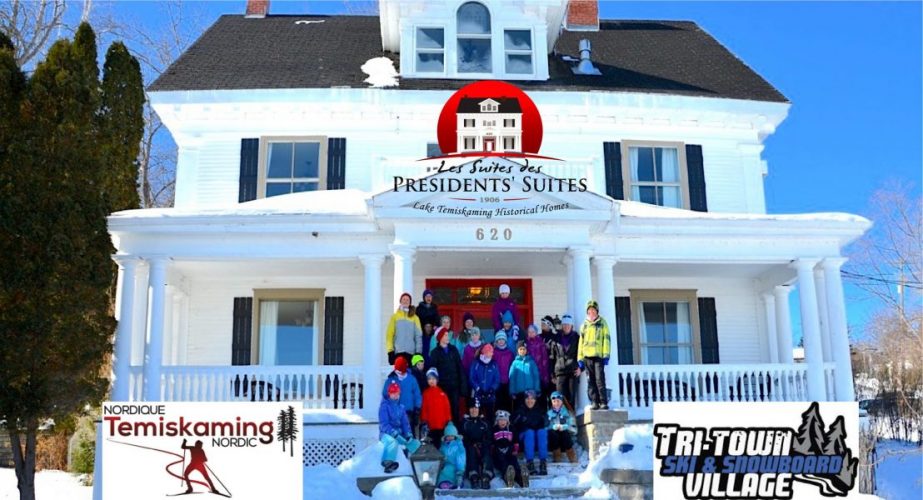 Winter Family Fun Package
Learn about our winter family fun package at the Presidents' Suites.  Enjoy family time this winter for a weekend or your March break getaway. Discover tubing, snowshoeing, X-country skiing or downhill skiing. Family outdoor winter family fun guaranteed!
Why choose our winter family fun package
discover the beautiful Temiskaming region located in North-eastern Ontario and just beside North-Western Quebec
stay in one of our historical vacation rental suite
spend a day of cross-country skiing or snowshoeing at the Temiskaming Nordic ski club
spend a day of tubing at the Tri-Town Ski & Snowboard Village
Experience the best of Temiskaming region by staying in one of the historical vacation rental suite.  Our winter family fun package includes accommodation for 2 nights in a vacation rental suite, continental breakfasts, and 2-days of family winter activities.
Your winter family fun package includes
2-nights accommodation in one of our vacation rental historical suite (Ferland or Murphy)
Continental breakfast
1 day family pass and rentals for X-country skiing or snowshoeing at the Nordic ski club
1 day family pass for tubing at the Tri-Town Ski & Snowboard Village
Access to an all furnished full kitchen for the preparation of your own meals.
Access to an exterior hot tub
Access to our backyard slide
Access to our rink on lake Temiskaming (rink might not be available depending on the date of your stay – depends on weather and ice conditions)
Access to interior board games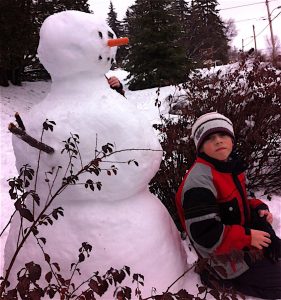 Other activity ideas during your stay…
Order your pizza or other take-out food
Downhill skiing instead of tubing
Reserve at our local bowling facility
Visit one of our local museums
Discuss with Jocelyn and find out what is possible …
jocelyn@presidentssuites.com  or cel/text 705.650.2099
Invite your friends and save 
The more families your invite the more fun you will have.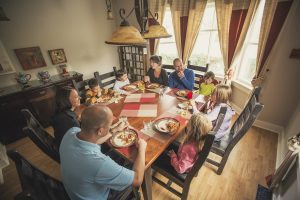 Price for 1 family                     $ 700
Price for 2 families                 $ 650/family
Price for 3 families                 $ 600/family
Prices based on families of 4 people
Add 13% hst on prices
Check in time on the Friday 3pm
Check out time on the Sunday 11am
Learn about the Nordic Ski Club
Temiskaming Nordic has earned a reputation for delivering one of the finest cross-country skiing experiences within Ontario. There are many reasons to ski at Temiskaming Nordic: awesome trails through beautiful forested landscape, early and late season skiing, great people, a welcoming chalet, youth programs, racing and social events.  The club offers 20 km of well-marked, groomed and track-set skate and classic ski trails.
The three beautiful trails offer varying levels of difficulty and length, making them enjoyable for beginner, intermediate and advanced level skiers. The combination of rolling esker terrain, unique trail system design and first-rate grooming makes the Temiskaming Nordic skiing experience one to remember and one to be repeated!  Snowshoeing trails are now available at the club.
Temiskaming Nordic has grown over the last 25 years into an accomplished cross-country ski facility featuring a large heated log chalet with indoor washrooms, kitchen, waxing area and change rooms.  Learn more by visiting their web site or Facebook page.
Learn about the Tri-Town Ski & Snowboard Village
With approximately 320' of vertical, the hill offers a fantastic view of Lake Temiskaming and includes terrain styles for everyone, from easy greens to difficult black diamonds.  The T bar offers a quick ride to the top and the handle tow in the beginner area provides an easy way to learn riding the lift half way up the hill.   Equipment rentals are available for both skiing and snowboarding.  Lessons are available from qualified instructors and a large newly constructed chalet with a canteen and lunch area is available.  The chalet is licensed to serve wine and beer.  This year a new magic carpet has been added to the tubing hill.  You can now ride to the top of the tubing hill.  Learn more by visiting their web site or Facebook page.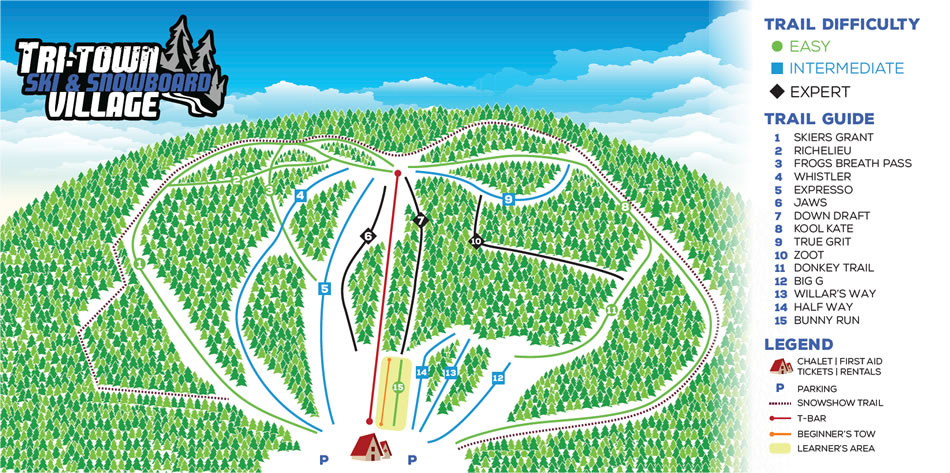 About the Temiskaming region
Winter in the Temiskaming region is simply beautiful. The area is renowned for the beauty of the landscape during the summer, but winter has just as much to offer with tons of winter activities possible.
The region is strategically located in North-Eastern Ontario and an acceptable driving distance for your group from most locations in Northern Ontario and North-Western Quebec.  We are less than 3h drive from Timmins – Sudbury – North Bay – Rouyn-Noranda – Val D'Or.

The City of Temiskaming Shores is a bustling community composed of the three former municipalities of Haileybury, New Liskeard and Dymond.  It is also adjacent to the Quebec border and to the community of Cobalt, well known in the mining community.  The community is located at the head of beautiful Lake Temiskaming that stretches over 100 kilometers south before becoming the Ottawa River.  The City is the service and commercial hub of a large agricultural, forestry and mining region.  Our houses are located in historic Haileybury by beautiful lake Temiskaming.
______________________
For more information or to reserve your winter family fun package
Contact Jocelyn
jocelyn@presidentssuites.com   or cel/text 705.650.2099