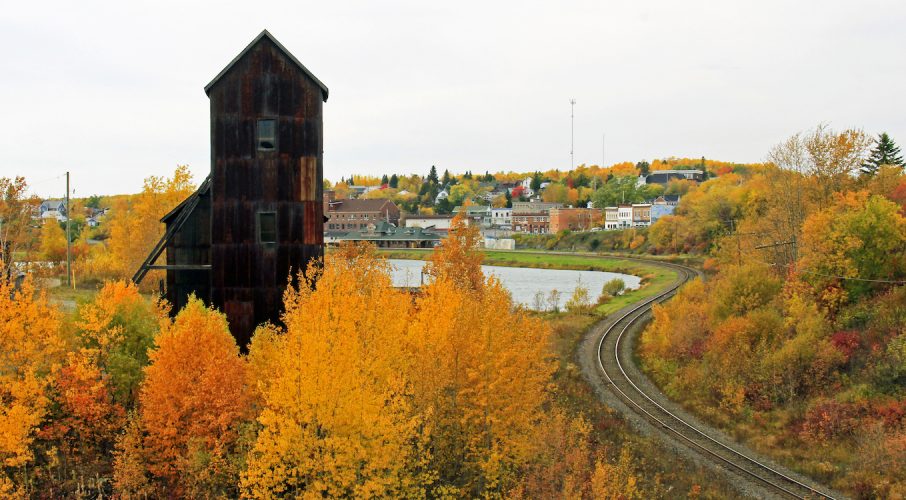 Temiskaming Fall Colours Northern Tour
If you're from a Northern Ontario community and looking for a last minute weekend idea this fall, we have something unique for you!  Our fall colours tour vacation weekend up North around Lake Temiskaming is not simply breathtaking but it will take you places most of you have never visited before and it is not that far away.  Why not consider the Lake Temiskaming fall colours Northern tour?
When people are talking about fall colours tour, immediately the same regions come up: Muskoka, Algonquin Park, Algoma Country, Thousand Islands and a few other regions.  These regions are great but you may have been there, done that.  Plus, there is a lot of people and these regions may often be fairly expensive to visit.
We are offering you a 3-day itinerary which will take you from Northern Ontario to the beautiful Lake Temiskaming region.  This fall colours Northern tour will take you on both sides of the lake, Ontario and Quebec. You will discover different cultures, you will learn about history and you will have a chance to discover a new region while appreciating the fall colours.  The trip around Lake Temiskaming could also be a great destination for your last motorcycle tour of the year.
Our Lake Temiskaming Fall Colours Northern Tour 3-day Itinerary
The proposed tour is an itinerary which includes our top picks but it is not etched in stone.  You decide what you want to do and you can adjust to your own pace.    Here are the details our 3-day Lake Temiskaming fall colours Northern tour itinerary leaving from Northern Ontario.
Day 1 Friday: Head South to the Shores of Lake Temiskaming
You will leave your Northern Ontario community in the morning and be heading North on Highway 11.  You might want to stop at Kenogami Bridge Inn for lunch.  It is located 1 hour from Temiskaming Shores.  You will be severd with home-made food and they have several types of beer on tap.  If the weather is warm, you can enjoy your lunch from their patio overlooking the lake.
Arriving at the President's Suites Historical Homes
You will be arriving at the Presidents' Suites in Haileybury  around 2pm-3pm. The historical homes will offer you comfort and will introduce you to the concept of vacation rental where you will have your own house or suite.   Enjoy the view of the lake and the fall colours from your patio or private dock.
Discover Historical Cobalt
Discover Historical Cobalt, Canada's most historic town through a guided tour with Nicole, who is truly passionate about the region.  Imagine, Cobalt the birthplace of  Canadian mining was bigger than the famous Klondike gold rush.  Back a hundred years ago, Cobalt had over 100 mines, a railcar, operas, a stock exchange …  You will have a chance to see some of the famous rock cuts, some of the scenes that inspired the Group of Seven, and you will also visit an art gallery and an authentic native arts & crafts store.
The package includes a voucher for our beautiful Café Meteor Bistro located a short walking distance from the homes. The restaurant was inspired by the famous steam ship that traveled on Lake Temiskaming for 40 years. The menu of the bistro has been inspired by local producers of the region. You can't miss the bison & bruchetta that is completely sourced within a 30 km radius.
Day 2 Saturday: A Day Around Lake Temiskaming
Start your day by enjoying the continental breakfast provided in the comfort of your suite. Nicole & Jocelyn, the owners of the Presidents' Suites will bake something special in the morning and will leave by your door to enjoy with everything else that is available in your kitchen: fruits, yogourt, local buckwheat pancake mix, maple syrup , coffee, David's tea…  Great specialized coffees and teas are also available to start your day at the Café Meteor Bistro, just a few minutes from your home.
Temagami Fire Tower
Leave your home at around 9am and drive 35 minutes south on Highway 11 to Temagami.  The Temagami fire tower is a must for the fall colours.  Temagami fire tower is located on top of Caribou Mountain and offers a great panoramic view of the old growth forest and the lakes the area is known for. The Fall is the best time to appreciate the view. If you want to extend your visit, the site offers an network of trails just below the tower in the ancient forest.
Stop by at the Train station to take in Temagami Community Market open from 9 until 1pm.
North Bay Waterfront / Downtown Lunch
North Bay waterfront offers a beautiful view of Lake Nipissing.  Parking is easy and as you hop off your car you will have access to the boardwalk and the waterfront attractions including the famous carousel and miniature railway.   North Bay's  downtown is walking distance and easily accessible: just cross the tunnel under the railway and you will have a chance to discover more than a dozen restaurants.
Stop in Mattawa
After lunch, continue on Highway 17 East towards Mattawa. In Mattawa it is always interesting to view the twenty-two, larger than life, wooden statues commemorating some of the famous historical figures. A stop at Clemont Duval's art shop is always a treat.
The Quebec Side
Most people have not taken the Quebec side route to head back south.  You will find a winding road, beautiful views of Lake Temiskaming, hillside farming fields and quaint little villages & communities. Travelling the Quebec side of the Lake Temiskaming Tour is a very different experience than taking the Ontario side. It might take you an extra 30 minutes, but the drive is worth it. Don't worry, most people will be able to help you in English.
Take Highway 533 North from Mattawa. This windy road along the Ottawa river is worth the drive especially for the fall colours.  Temiskaming is also known as the 'garden city' and you will find a few interesting attractions you can visit.  Continue towards Ville-Marie on Highway 101-North.
Dinner & Early Evening in Ville-Marie
La Bannik resort is located just south of Ville-Marie in Duhamel-Ouest, a quaint little region who was voted Quebec's nicest village a few years back.  Inspired by local flavors, it's restaurant offers meals to taste in a cozy and warm environment.  La Bannik is a picturesque and enchanting setting located on the shores of the majestic Lake Temiskaming.   Inside like on the patio, you will enjoy the wonderful view over Lake Temiscamingue.
After Supper, walk some of your calories by exploring downtown Ville-Marie. The local micro-brewery, Barbe Broue Pub offers samplers of 3 or 5 local beers all with very interesting names including the Devil's Rock.   Live bands are also playing on Saturday nights.
Return home to your historical home and enjoy a late evening spa.
Day 3 Sunday: A Memorable Hike to Devil's Rock Before Heading Back Home

To start your your day a short morning walk at the Haileybury waterfront is always very appreciated.   A self-guided tour of the 1922 Haileybury Great Fire is also available and starts at the waterfront.  You can download the on-line application of the tour  here.   If you really want to take it easy, you could enjoy your morning coffee on our private dock.
Devil's Rock Experience
For your last activity of the weekend head out for the Devil's Rock experience. A 40 minutes light/moderate hike will take you to the Devil's Rock.  Enjoy the view at 300 feet over Lake Temiskaming.  The panoramic view is often a preferred destinations for photographers and painters and the fall colours will be spectacular.   After the hike, you can stop for the café side of the Meteor which becomes a creperie on Sundays. You can try one of our 3 savory crêpes or one of our 5 sweet ones.
Lake Temiskaming Fall Colour Weekend Northern Tour Package
What Does Your Package Includes
2 nights in an historical home/suite of the Presidents' Suites in Haileybury (double occupancy) including continental breakfast
$25 per person voucher for the bistro evening dinner at the Meteor Bistro, located downtown Haileybury
guided tour through historical Cobalt
concierge assistance to ensure a memorable tour
Sunday crêpe breakfast at the Cafe Meteor
Cost for the package                          for 2 people               $ 225/person, HST extra
Share the experience and costs with family or friends.  Staying together in one of our large historical homes will truly create for you and your group a memorable experience              for a group of 4          $ 185/person, HST extra
Please note that the tour could also take place during the week.  A few activities would have to be modified, but we would be pleased to adapt your visit to suit your preferences.
______________________________________
If you are interested in our fall colours Northern tour or if you need more information please contact Nicole
at nicole@presidentssuites.com or by telephone/text at (705) 622-0279.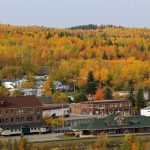 Thank you Sue Nielsen for the great Cobalt fall photo used in the banner of this fall colours Northern tour.