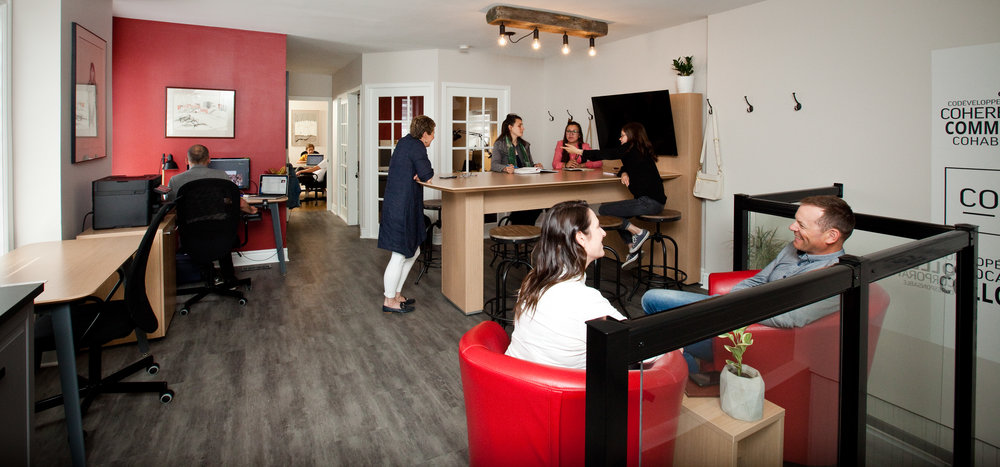 Coworking spaces are an emerging sensation and they can be seen popping up in cities and towns across the world!
So we decided to launch Co-Worx, a brand-new and innovative coworking space in downtown Haileybury.  Early 2019, we renovated a century-old building to a trendy space, unique in Northern Ontario.  You will find at Co-Worx 15 independent work stations, 2 large tables that can facilitate groups up to 8 people, a board room that can be rented for privacy, a kitchenette with your favourite coffee and teas from the Meteor, 2 bathrooms and lockers to store some personal items.
Coworking spaces provide a short-term office rental space for individuals, small business owners, contractors, independent workers and consultants to channel their creativity and their productivity while working amongst others with similar goals.