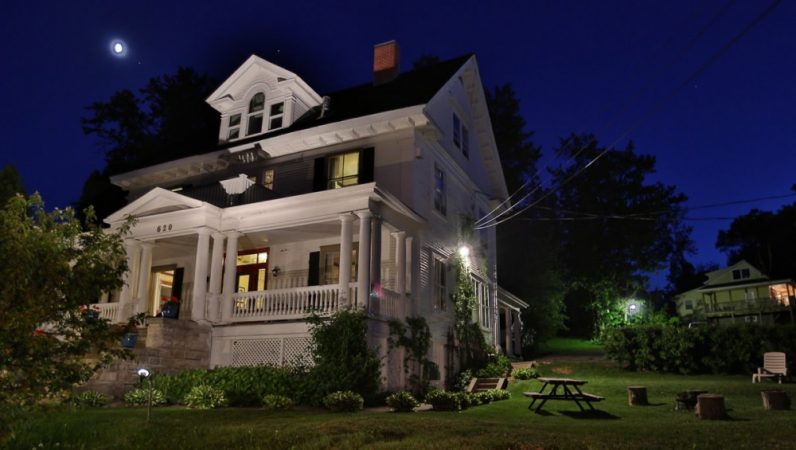 The Villa was our first vacation rental home.  This large 4000 sq ft historical home build in 1906 home is divided into three distinct floors with the first two floors being rented out as distinct.  The two suites can be rented as a whole typically for a family reunion, anniversaries, life celebration, girls' getaway  or a gathering of friends.  Depending on the group, the house can accommodate up to 20 people.  It can also be rented as individual suites.
On the main floor, you will find the Ferland Suite, on the 2nd floor the Murphy Suite .  You can visit the web site section of each floor to learn more about the layout and particularities of each suite.
The lakeview front veranda makes it ideal for events requiring an outdoor atmosphere. Enjoy the exterior hot tub and the beautiful property. The large property offers a large parking, gardens, and century old trees therefore providing something for everyone from ample space for groups to quiet private areas for relaxing. You can also enjoy our waterfront property and our private dock located just in front of the house.
For more information on amenities, continental breakfast & condiments you can refer to the web site information under each suite.