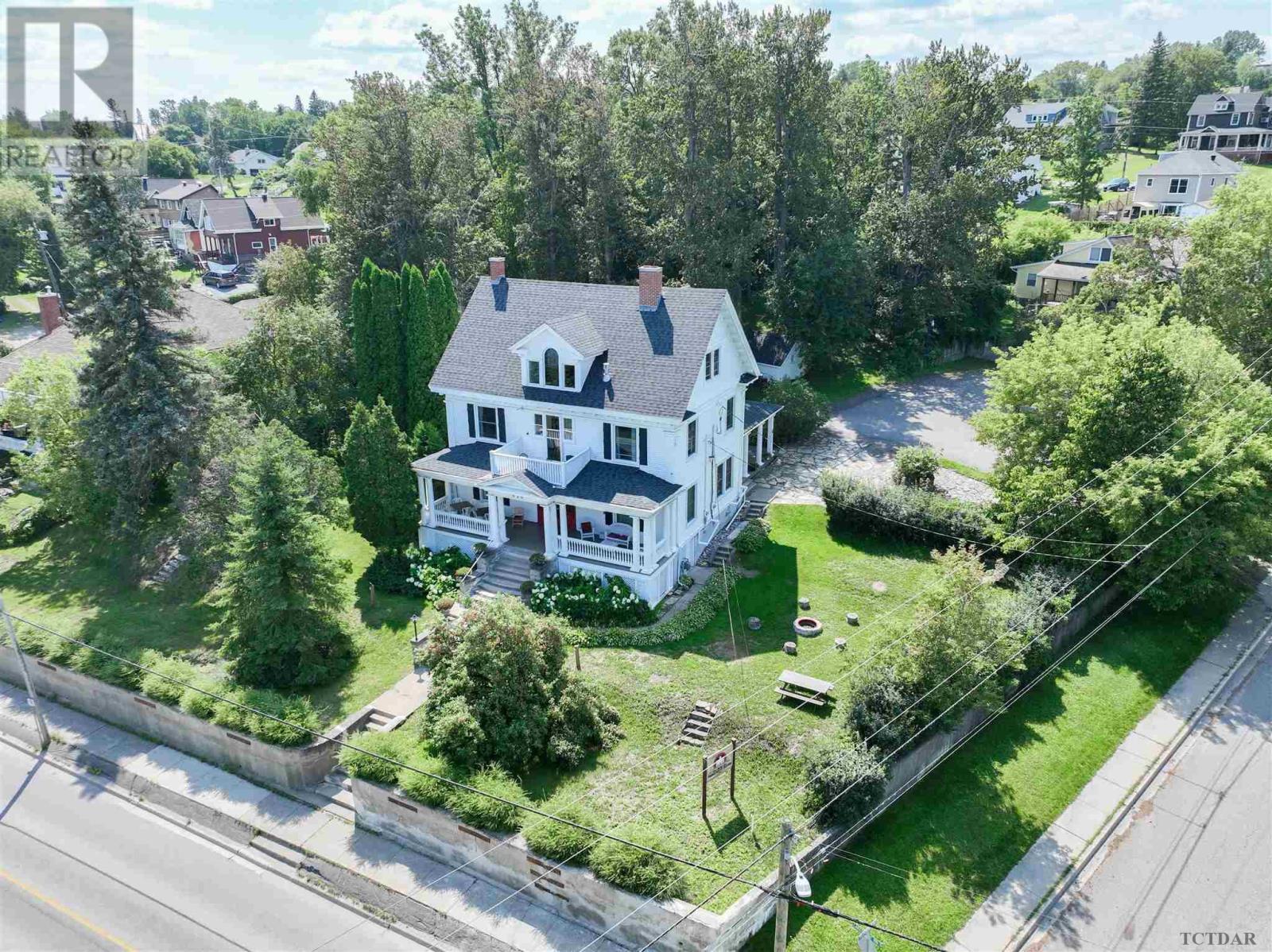 Our 1906 Historical home in Haileybury, Ontario – the Presidents' Suites "Villa", 620 Lakeshore FOR SALE !   And so – the Villa, the last of the historical homes remaining as part of the Presidents' Suites in Haileybury – is up for sale through broker
Einas Makki, Broker. Century21 Eveline R Gauvreau ltd Brokerage
.
The Villa was in fact the first historical home that Nicole bought (in 2004) to begin what we grew to be the much-loved Presidents' Suites business (at one point we were running 6 vacation homes, glamping on Farr Island, the co-working space Co-Worx, and the Meteor Café!). I'd love to see the Villa continue to operate as a vacation rental, playing an important role in our beautiful community.   This beautiful home can also be operated as a triplex for medium or long term rentals.
Revenue Generating Historical Home
The Villa is being sold with contents – that is, furniture and everything needed to continue operating as a vacation rental. Or it would work really well as a triplex for medium- or longer-term rentals. The 1906 building is 4,000 sq. ft., and the large lot also includes the waterfront lot on the other side of Lakeshore Road, with a dock and little beach area.  The Villa has been a great revenue generating historical house for the Presidents' Suites. It's designed to optimize revenues and has been well maintained over the years since its renovation and conversion to a vacation rental house after Nicole purchased it in 2004.
The sale may take months, or even a year, as it is a very unique home and finding the right new owners is important. BUT PLEASE NOTE: I AM STILL TAKING RESERVATIONS! and look forward to continuing to provide guests with a most memorable experience.
Maybe you have a friend growing tired of big city life, ready (like me!) for semi-retirement, just waiting for an opportunity like this – a rare one, indeed – an opportunity to wake up each morning with that one-of-a-kind view from the Guertin Suite of Lake Temiskaming, while running a small business where you get to meet lovely people and contribute to a great community.  Please share the news that:  620 Lakeshore For Sale
620 Lakeshore For Sale