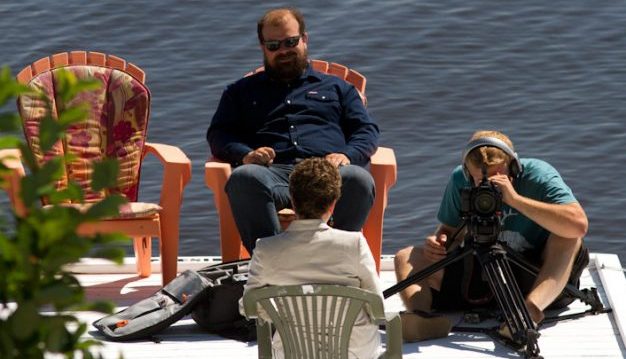 View a few of community videos highlighting our Temiskaming region and various events.A Few of our Community Videos
____________________________
Lake Temiskaming – A Hidden Powerboating Haven, 2015
The great lakes and major waterways of Ontario are known to be some of the finest freshwater cruising grounds in the world, and consequently are generally quite busy. But there is a lesser known lake sharing a border with Quebec and Ontario that offers something completely different without sacrificing key amenities like great marinas, full service accommodations and top-notch restaurants along the way.
_________________________________
The Tri-Towns Cinematic Aerial Footage by 'Mind Fix and Chill' (Kay)
"The Tri-Towns" which were known separately as Cobalt, Haileybury, and New Liskeard are are located in Northeastern Ontario. In 2004, New Liskeard, Haileybury, North Cobalt, and Dymond amalgamated. The historic Town of Cobalt, also known as Silver City remains as a town within the District of Temiskaming. As an outsider, you always see things a little different than those who live in it. When you live there you don't always see the amazing things that are obvious to those who only visit. This is my take on the City of Temiskaming Shores, for those who live there hopefully you get to see its beauty from just a little different angle.
"Everything has beauty, but not everyone sees it" – Confucius
Devil's Rock Cinematic Aerial Footage by 'Mind Fix and Chill' (Kay)
Devil's Rock is located above Lake Timiskaming is located in Temiskaming Shores, Ontario, Canada. With cliffs that rise 300 feet above the lake, it's face is equally as deep. On it's face is 5 silver mining tunnels dating back to the early 1900's which can be explored to this day. Part of my project to document various places in Canada, please enjoy Devil's Rock like you have never seen it before.
_________________________
_______________________
A Series of 6 bilingual shows – Expedition with Vivianne produced by TV Temis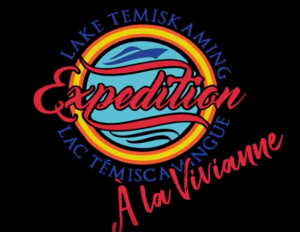 The Témis TV team was fortunate to be a partner in a major filming project for the lake Temiskaming region.   A filming and technical crew built with members from both Quebec and Ontario shot this bilingual series hosted by Vivianne Chartrand with lake Temiskaming background.  Having long dreamed of having her own show, she is delighted to be the ambassador for regional products, the history and the gastronomic potential of the region.
___________________________________
A Series of Community Videos about Art & Culture
___________________________________________
A Series of Tourism Community Videos Promoting Our Region Year Around
____________________________
We hope you have enjoyed our Temiskaming region community videos
We encourage you to also learn about our Temiskaming experiences offered by locals.  Connect with a local, learn about our local gems, our culture, our traditions.