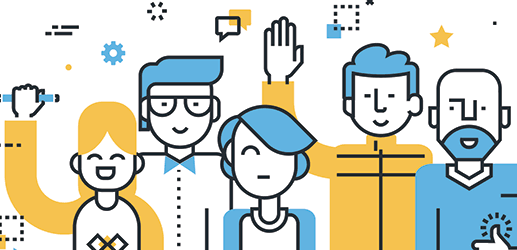 Other Vacation Rentals Options
A new chapter has been launched for the Presidents' Suites with the selling of a few of our vacation rental homes and the addition of collaborators that will continue to offer vacation rentals options in these beautiful Haileybury homes.
After fifteen years of developing the Presidents' Suites branding and vision for offering vacation rentals, we have realized that the Temiskaming region has so much to offer and that there are many passionate people out there that also want to share beautiful homes and knowledge about our region.
We are proud to introduce our collaborators offering different vacation rentals options:
_______________________________________
The Little Crooked House (2 bedrooms) – the Boucher Family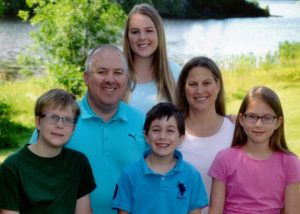 Luc and Louise Boucher, along with their four children, are thrilled to have the opportunity to invite people to discover The Little Crooked House and the beauty of the Lake Temiskaming region.
Louise and Luc traveled to many corners of the world and lived for five years in British Columbia before casting off and docking here in Haileybury to experience the diversity and charm of the region. The Bouchers like to participate in sports, camping and traveling. In addition, the family is very involved in the chess world. Luc, organizer and director of regional and provincial tournaments, has a passion for teaching and promoting chess with the help of his wife. The children have participated in several tournaments, including the Canadian Youth Chess Championship, and they continue to improve. Another passion that Luc and Louise would like to share with their children is to sail on Lake Temiskaming. From deep lake blue to deep white winter, the Boucher family is eager to make your stay a most enjoyable experience.  Link to their web site.
To contact Luc and Louise               info@thelittlecrookedhouse.com                  Call or text 705.648.5086
_______________________________________
The Guest House (3 bedrooms) – Marc Leblond
Marc Leblond, a young man from the Temiskaming Shores area, imagines a future where people, vacationers and business people alike, will choose our community, our region as a destination. For him, the lake, the water is a passion and he wants to share this passion with the world. He wants people to discover the majestic Lake Temiskaming and everything else the region has to offer.
A forestry worker, Marc owns a vacation rental home in Haileybury, the Guest House. For him, customer service means understanding the needs of his customers and ensuring that he takes care of every detail so that his guests' stay is truly memorable.  This is the link to the AirBnB page.
To reach Marc directly         cel/text 705.622.0497          
_____________________________________
The Prospectors' House (5 bedrooms + loft) – Nadine & Sabrina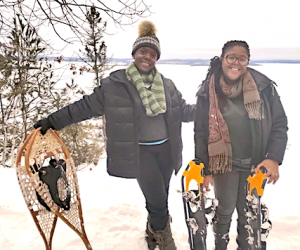 Early 2021, we sold the Prospectors' House to Nadine & Sabrina.  It was following a visit to our beautiful region, that they realized they wanted to build ties to our lake Temiskaming region.  The mother-daughter duo run the house as a vacation rental and they are developing their own branding, Shores-to-Explore to help people discover our beautiful region.  ‌ ‌
The Prospector's House is an award winning must see unique accommodation.  The historical home with its rustic design, interpretation and local art will be an added value to your stay or family and group reunion.
Here is the link to their shorestoexplore.ca web site with more information about the home.
To reach Nadine & Sabrina                    shorestoexplore@gmail.com