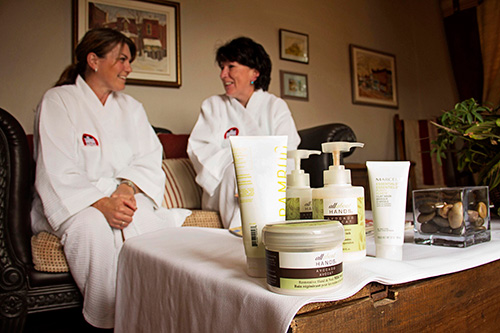 Girls Getaway Spring Weekend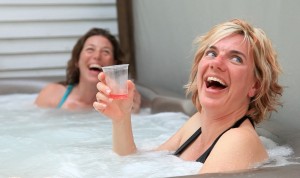 Imagine a  girls getaway spring weekend!  Are you tired of winter and looking to get together with friends to bridge the in-between season?  Here is a promotion at the Presidents' Suites that you simply can't refuse!
The Presidents' Suites in Temiskaming Shores has a spring girl getaway weekend promotion for the month of April which makes it easy for you to organize your last-minute getaway with friends. The more friends you bring on board for the experience, the lower the cost will be per person for your weekend. Your friend gathering could also be with couples or even be a family reunion.
Version française de cette publication – weekend de filles 
Your Girls Getaway Spring Weekend Includes:
2 nights in the beautiful historic homes of the Presidents' Suites located in Haileybury (house options will depend on the size of your group).

2 continental breakfasts in the comfort of your home with fresh baked goods from the Café Meteor.

Pizza & salad brought to your home for the Friday evening from Zah Pizzeria in Haileybury.

A 25$/person voucher for Saturday Night dinner at the Meteor Bistro in Haileybury. You can walk to the bistro from any of the homes.

One guided tour for your group.   You can select one from two options:

Guided tour of historical Cobalt (history)

Guided tour of Devil's Rock (hike)

Dress up party in your home (could be done either on the Friday or Saturday evening)

Use of our costume room for a dress up historical party in your home.

We also have an old record collection with a turntable for dance evening.

You can bring your own smartphone or tablet and plug into our sound system.
Starting price for the weekend          $190/person + hst   (double occupancy)
___________________________
This is where the savings start.
The more friends you bring along, the more savings you all get:
SAVINGS
If you are a group of 4, you get 10% off
If you are a group of 5, you get 15% off
If you are a group of 6, you get 20% off
If you are a group of 7, you get 25% off
If you are a group of 8, you get 30% off
If you are a group of 9, you get 35% off
If you are a larger group than 9, you get 40% off

This offer is valid for stays between March 30th until May 6th, 2018.  Contact directly Nicole for more information or to reserve. 705.622.0279  or nicole@presidentssuites.com 
The Presidents' Suites is located in Haileybury (Temiskaming Shores) beside beautiful lake Temiskaming.
_______________________________
Check what are guests are saying about the award winning Presidents' Suites