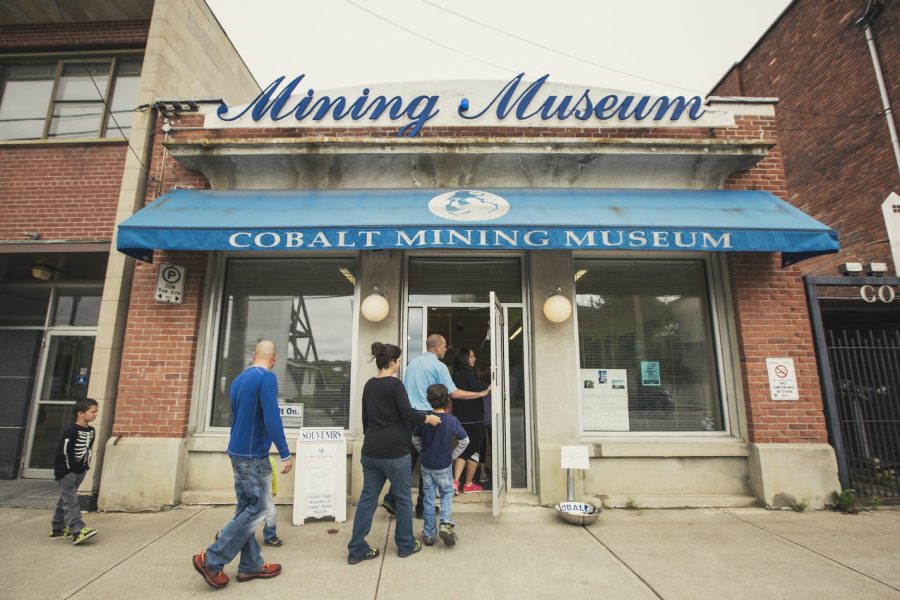 Here are a few local attractions links which are not covered under one of our 'top picks' post.
Local Attractions Links For the Rainy Days
Haileybury Heritage Museum
This community museum is dedicated to preserving the history of Haileybury, Ontario and the memory of the Great Fire of 1922.The heritage of Haileybury comes alive through marvellous photographs and remarkable objects.
Cobalt Mining Museum
The Cobalt Mining Museum strives to preserve as much of Cobalt's past as possible and boasts the world's largest display of native silver ore.  The museum owns a number of artifacts and photographs dating back to the early days of the silver rush.
Little Claybelt Homesteaders Museum
The exhibits at the Little Claybelt Homesteaders Museum reflect all aspects of life as pioneers, including commerce in the area. From farm implements to household items, toys,dental equipment and weather displays, there is something for everyone to enjoy.
Temiskaming Art Gallery
The Temiskaming Art Gallery was created to present visual art and support artists in the Temiskaming Region and the broader Northern Ontario community.
Fossilarium
The Fossilarium brings a rich fossils collection to value through the science of paleontology. Our guides have been animating  our world history of animals and plants of worlds forgotten, explaining the succession of ancient times living beings, few of which are widely known and even fewer are present today. Our collection includes videos build expressively for us at the Fossilarium to show you the secrets of fossilization and conservation of regional and worldwide fossils heritage.
Maison du Frère Moffet
A museum located in Ville-Marie on the Quebec side on the story of one of the founders of the Temiskaming region.
Latchford Museum & Loggers Hall of Fame
The Museum contains more than 2,000 exhibits ranging from 19th century housewares to lumbering and blacksmith tools, World War I and II memorabilia; railway exhibits to geological specimens.
Local Attractions Links For the Sunny Days
National Historic Fort Témiscamingue
The park commemorates the trading post's role in the fur trade for nearly two centuries, especially the fierce rivalry between the French and British to exploit the supply of pelts in Hudson's Bay in the 17th and 18th centuries.
Hilliardton Marsh
Explore nature at the 1800 acre provincially significant Hilliardton Marsh Provincial Wildlife Area. Home to over 600 species of waterfowl, songbirds, mammals, fish and plant life.
Temagami Fire Tower on Caribou Mountain
The fire tower stands on the summit of Caribou Mountain and commands a view in excess of 40km.  The site gives you access to hiking trails, interpretive centres, picnic areas and viewing platforms.