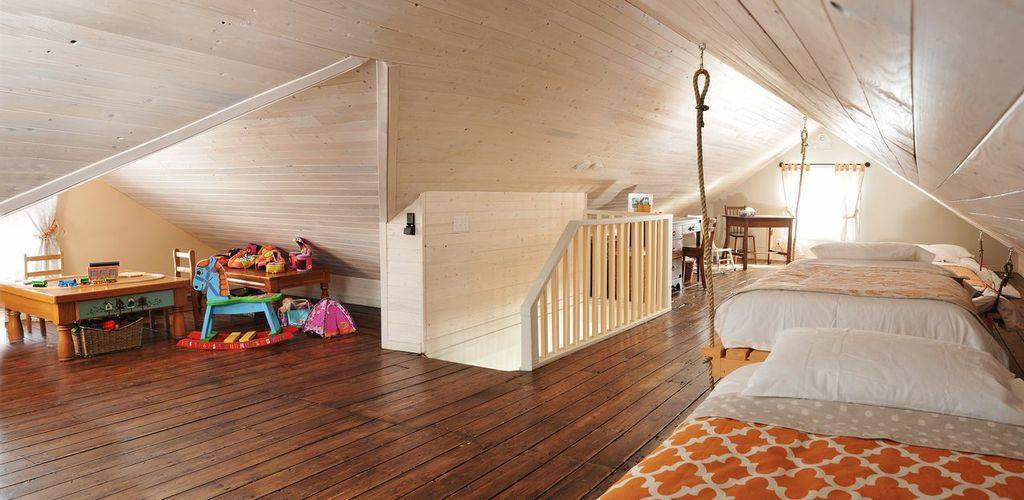 The Prospector's House is an award winning must see unique accommodation.
The historical home with its rustic design, interpretation and local art will be an added value to your stay or family and group reunion. Our designer for the house restoration project, Renelle Laliberté of Renelle Design, received the Canadian Historical Decor IDEA 2014 Award for her work at the Prospector's house.
The house is almost like a museum. You will find local art and several dozens of pictures taken from the Cobalt's silver rush years.   A colouring book,   The Amazing Lives of Cobalt-Haileybury's Prospectors  was also developed as part of the interpretation tools.  Hard copies can be found in the house to bring back to your families.
More About the Prospector's House
Centrally located on Rorke Street in Haileybury, the spacious house with 3200 sq. ft. of liveable space, is designed for two primary types of guests.
First, on weekdays most of our guests would be corporate and workers. The typical client could be a businessperson or someone in the area for a short period: a sales person returning on a regular basis or even an individual teaching or taking a short-term course. A company could also rent for a group of workers. The house could easily accommodate a gathering for any special occasions.
On weekends, the house can accommodate groups up to 20 people and is ideal for family and group gatherings and the loft will be a section of the house to be discovered. The loft is basically an open area where a children playing area, a resting area and a working area has been set up.   On the 2nd floor you will find 4 bedrooms and a bathroom.  The main floor shares the full kitchen, adjacent dining room, living room, and a powder room.  The basement has a master bedroom with an ensuite bathroom and walk-in, three other bathrooms and a laundry room. There are a total of 6 bathrooms in the house. Several work areas have been set up to enable our clients to have their private working space if required.
The full size property offers ample parking space, a rear patio with a year around exterior spa,  BBQ, a large back yard and a front porch.
Directions
The house is located at 320 Rorke avenue, corner of Cecil street, 500m away from downtown Haileybury and its waterfront (marina, public beach and waterslide) and is walking distance from a convenient store and gas station and a park.   It is 9km from downtown New Liskeard and 7km from downtown Cobalt.
A Few Pictures of the Prospector's House