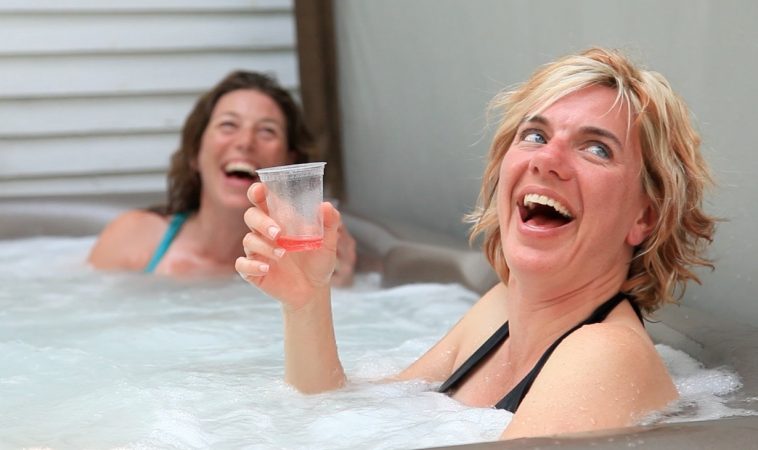 Girls Getaway & Bachelorette Party
… Maybe a bit of shopping, a walk, a massage, good food, wine, tea and friends. With so many of us busy with families, jobs and a myriad of other activities, we forget at times to make time for ourselves. Why not plan a few days at the Presidents' Suites and design your own escape for yourself and your friends.  The perfect girls getaway in the beautiful Temiskaming region.  Perfect location for your bachelorette party.  Your getaway could be mother-daughter quality time, reconnecting with sisters, or catching up with best friends, whatever your reason is, your girls' getaway is the ideal way to bond with the important ladies in your life.
___________________________
About A Girls Getaway At The Presidents' Suites
The Presidents' Suites is an in an out-of-the-ordinary accommodation with a touch of luxury and ample space for your getaway in the Temiskaming region. With our different historical homes available and plenty of activities to entertain everyone in the group, we guarantee that your stay with us will be memorable and will be kept at a reasonable cost.
When you reserve with us, we will try to match you with the house that best fits the size of your group and that best match your needs. At the Presidents' Suites you will enjoy luxurious historical homes, peaceful environment with our large properties, nearby lake Temiskaming, our private Farr island as well as several amenities such as outdoor hot tubs.
It is also possible for us to arrange for massage or aesthetician services in your home.  The group then pays fees for these services. However, we have developed a 'spa basket' which is another, less expensive, option where people use themselves the different products which include robes, manicure products, foot bath and pedicure products, mask products , massage table, music and magazines, candles and aromatic oils, gourmet teas, scented water …
Several activities can also be arranged to fill in your days such as a walk & picnic to Devil's Rock, a visit to the local galleries, a bit of shopping, some skiing, a visit and a good meal in Ville-Marie on the Quebec side or our own historical treasure hunt.  Downtown New Liskeard has several very interesting boutiques which are always very much appreciated.  The restaurants in Ville-Marie are comparable to what you would find in urban centres.  You will have a difficult time choosing between Elle et Louis, Chez Eugène, l'Éden Rouge, la Bannick and a few more.  After your meal, you may want a treat from the local chocolate factory, Chocolats Martine, or finishing up your evening at Broue Pub.
If you are interested, we could bring your group to our private island where you could spend a few hours. It is possible to use our kayaks and canoes and paddle there. Nicole will be happy to suggest different activities and help you plan your girls' getaway.
So imagine a few lazy days between friends, a spacious place where you can take a coffee by the lake, a glass of wine in the outdoor hot tub, an outing to the island…. It is all possible at the Presidents' Suites.
Four Easy Steps To Organize Your Girls Getaway
Once you are decided that you want to organize your girls getaway, just follow these four easy steps:
Invite your friends and confirm who and how many will be joining you
Pick a home that you would prefer and see the availability of the different homes here
Choose a date
Call Nicole to reserve you getaway and to start planning your activities at the Presidents' Suites
Please note that there are no extra charges for the hot tub, usage of our kayaks, canoes and bicycles.  A continental breakfast along with the fresh baked good of the day is included in the price.  If you require pontoon transportation to our private island, the cost would be $10/person.
A Few More Details That Might Interest You
A Few Pictures of Girls Getaway