Just imagine yourself at the Harbour View Centre,
waking up in the morning with the sunrise
and being just across the marina and public beach.
Imagine stepping outside with your coffee and walking over to the lake
to listen to the waves, seagulls or just browsing around the sailboats! 
A More Affordable Vacation Rental Option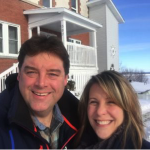 The Presidents' Suites Homes now have several options for you.  If you are looking for a slightly more affordable vacation rental option while being located just across the Haileybury marina and public beach, the Harbour View Centre could be a great option.  It is also located a block away from downtown Haileybury and from walking circuits and cycling paths.  For the same price as other hotel rooms, you are getting so much more!
Danielle Proulx-Dubois and Luc Dubois are the proud owner/operators of the vacation rental facility.  On your first contact with them, you will feel embrace by their joy of life.  To learn more about Danielle and Luc, follow the link to 'our collaborators' page of the web site.
About the Harbour View Centre Facility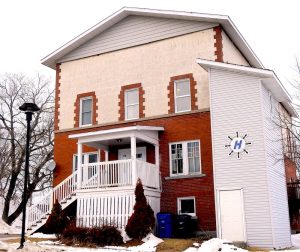 This building was rebuilt in the 1930's after the Great Fire of 1922.  It has been through different transformations over the years – a community hall, an apartment complex, a student residence. The main floor has recently been reconfigured for vacation rentals while the top floor will soon be home to a wellness centre.
The vacation rental area, which uses up the entire main floor of the building, consists of five bedrooms, two of them with en-suite bathrooms (Serenity & Retreat rooms).  The other three bedrooms (Prosperity, Restful, Peaceful rooms)  share a common large bathroom.  There is also a shared kitchen and living room.  A laundry room is also available for all guests.  Several services are also included such as Wi-Fi, continental breakfast and a lot more.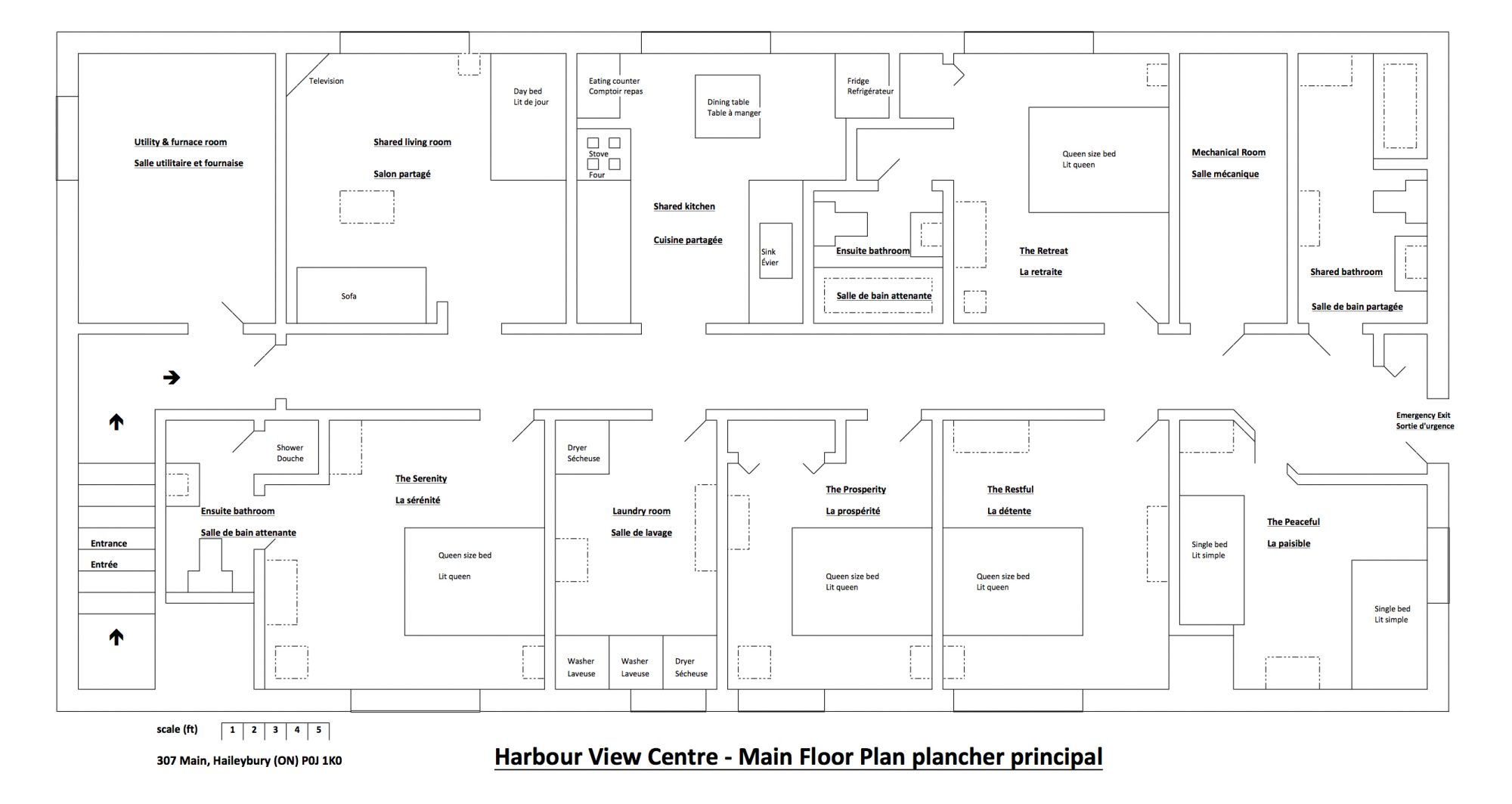 The Harbour View Centre rooms and common living areas offer optimal and beautiful space where you can retreat after a day spent doing activities/exploring Temiskaming Shores and surrounding areas.  The owners have named and decorated each room in connection with their vision, which is to bring their guests closer to Nature by providing a RELAXING, COMFORTABLE and AUTHENTIC experience.
For more details, pricing information, availability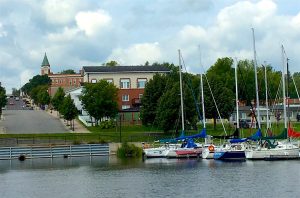 For more details, pricing information, availability and to contact the owners directly Danielle and Luc, please follow this link to the Harbour View Centre web site.
Pricing ranges between $70 to $95/person/night and will vary based on the length of your stay and the size of your group.
Harbour View Centre
307 Main Street, Haileybury (Temiskaming Shores), ON
     info@harbourviewcentre.ca 
          Danielle at 705.647.2187
          Luc at 705.647.2240 
To view the availability of the 5 rooms at the Harbour View Centre,
click on this availability calendar link.