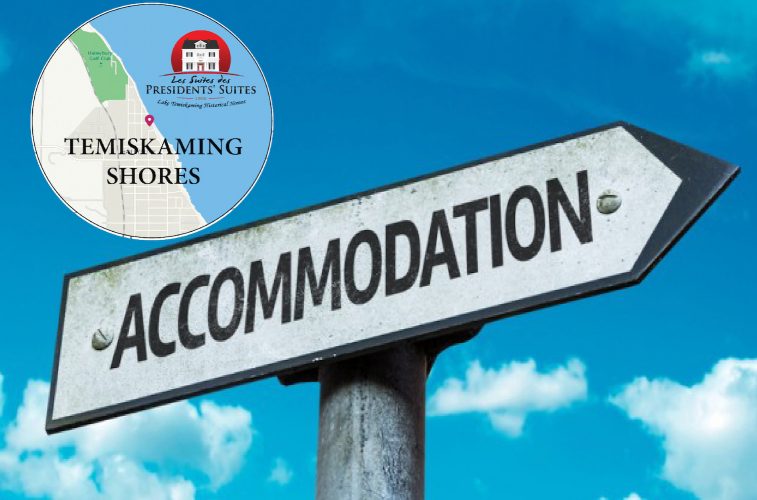 Temiskaming Shores Accommodation
Looking for Temiskaming Shores Accommodation information ?  Here is our quick guide to help you find a great place to stay in our beautiful lake Temiskaming region. 
Several options are available:
Vacation rental homes

Bed & breakfast

Hotels

Motels

Cottages

Campgrounds and RV parks
The Hospitality Industry of the Future
The hospitality industry has been undergoing tremendous changes and disruptions over the last two decades.  Industry leaders are even suggesting that hotel rooms, as we know them today, "will become a thing of the past".  The hospitality industry of the future will be centered around the guest experience, the creation of value for the guest, focus on niche markets and getting away from standardization.  The accommodation offering of the future will be personalized and tailored to the needs and preferences of the travelers.  People will be looking for unique accommodation, sustainable travel, wellness travel and a lot more.
An innovative Vacation Rental Destination for your Accommodation Needs
At the Presidents' Suites, we are at the forefront of what the accommodation of the future will look like.  We are one of the most recognized and innovative vacation rental destination in Northern Ontario.  The following video will give you a sense of who we are and what we do.
We offer you high-end accommodation in historical homes based more on the concept of vacation home rental and apartment style living rather than that of a hotel. Our suites and houses offer you hotel services in the cosiness of an apartment or a house.
The innovative concept makes it the perfect venue for your business travels, meetings, family, friend & group reunions, weddings or weekend holidays, or simply for a place to stay during a working period in the area. Depending on what you are looking for, tranquillity, atmosphere, or convenience, we will tailor your stay to suit your needs. It is similar to renting an all-furnished home and apartment and occupants can "check-out" whenever they wish either after a one-day, a few days or a one-week stay.
We offer personalise service and we will help you design your stay by incorporating experiences with locals.You love the outdoors, history, culture, just let us know and we will connect you with the right experiences.
If you are travelling with pets, staying in a few of our homes would be possible.
Looking for a Temiskaming Shores Accommodation
When you are looking for a Temiskaming Shores and Haileybury accommodation, we have more than just hotels.  Discover more of the accommodation options available by following these web links:
About Temiskaming Shores 
Temiskaming Shores is located at the head of beautiful Lake Temiskaming.  The City is the service and commercial hub of a large agricultural, forestry and mining region in Northeastern Ontario and Northwestern Quebec.  Temiskaming Shores is located along trans-Canada Highway 11 and only 15 minutes from the Quebec border.  The Temiskaming region is a haven for outdoor lovers. With lakes and rivers, old-growth forests, rolling hills, there's an abundance of ways to spend your days outside with your family and friends.  Temiskaming Shores (and Haileybury) is also a vibrant cultural hub being home to a wealth of cultural groups and assets and artists.   The Temiskaming Arts Council provided additional information about upcoming cultural events in the Temiskaming region.