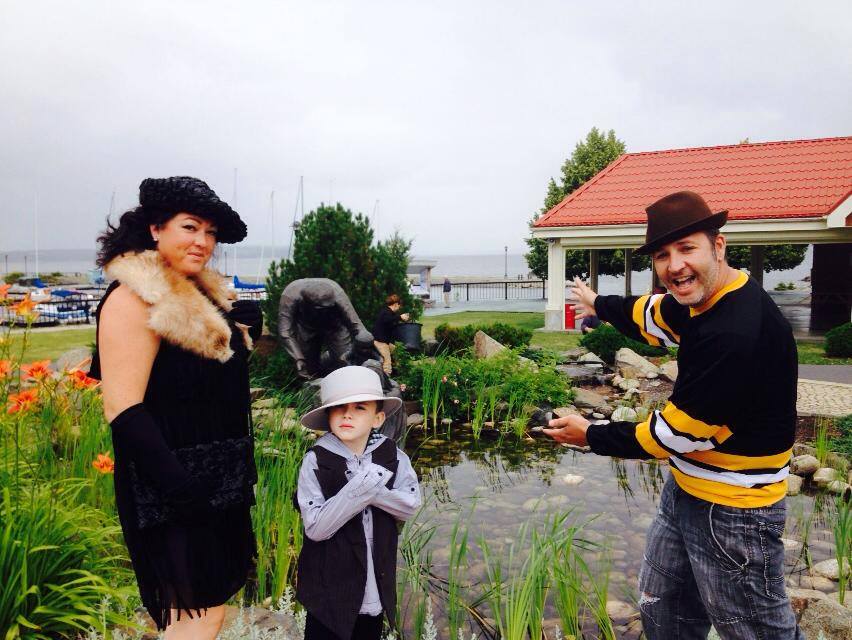 Historical Scavenger Hunt
Relive the boom years of Cobalt's silver rush by participating in our historical scavenger hunt throughout Haileybury and Cobalt. The scavenger hunt is a game in which the players, working in teams compete to see who can obtain the most items from a list. Sounds easy enough, right? Well, not necessarily… Our scavenger hunt is all about history and culture, and colourful characters. There is simply so much history and culture in our region that you will be amazed by your findings. Did you know that at the height of the Cobalt's Silver Boom, we had a railcar system, professional hockey teams, over 100 mines in operation, operas, and so much more. During your treasure hunt you will truly enjoy discovering Haileybury and Cobalt.
How Does The Historical Scavenger Hunt Work
Working in teams of two to six people, you'll get a clue sheet that takes you to fascinating locations throughout our community and contains questions to answer.  As groups find the answers, they will have to post a photo of their answers on Facebook.
It is not a race but a maximum time limit is set so that the hunt gets completed within a reasonable time frame. At the end of the day, the photo with the most likes will win. Your friends and families will love following you on Facebook during your race.
The prize? You'll find out at the end of the day.
Do I need to have any specific knowledge before I do the Scavenger hunt.
Not really as you will be able to answer the questions with clues that will be around you when you reach a specific location.  Some examples might include finding a specific building, finding an item in the museum, finding a famous tombstone in the local cemetery…
Who Can Participate
Anyone can participate. It is an event for every member of your family or group. Children, teenagers, young adults, and the elderly will all have so much fun. As long as you have a driver on board and someone with a smartphone you are ready for the hunt. We will try to have someone with some basic knowledge of the area (locations of key points) in every group.  We will also try to balance out the people with the most Facebook friends in the different groups.
Historical Characters and Costumes
Each team will have an historical thematic. For example, we could have the following teams : the Farr Family, the Prospectors, the caregivers, the lumber barons… Each team will have a different set of clues depending on their thematic and they will have to go to different areas in the community.
Each team member will be assigned a real-life historical character. People will then have access to our costume room to put on a piece of clothing that will bring their historical character to life. Believe us, people have so much fun dressing up! It is always a bit scary but it changes everything in the activity.
What Is the Cost For The Historical Scavenger Hunt
The cost to organized the scavenger hunt is usually a flat fee per person and will vary depending on the size of your group and the complexity/length of your hunt.  Your cost could range between $10 to $15/person.   This cost covers our time for organizing the hunt plus the required items like the costumes.  Please contact Nicole to have a quote for your group.
A Few Historical Scavenger Hunt Photos
This is a fun event and it is a great way to spend an afternoon with your group of family.  Believe us, it works every time!  The historical scavenger hunt is an activity available to our Presidents' Suites guests.   It is part of having a memorable stay in our beautiful Temiskaming region.