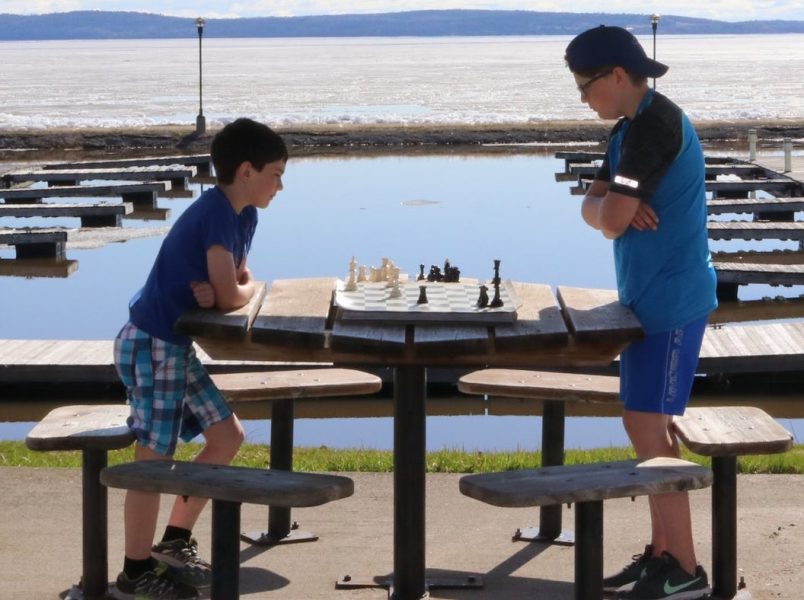 Learn chess or improve your game in a two hour lesson with a passionate local, Luc Boucher.
Learn Chess, About the Experience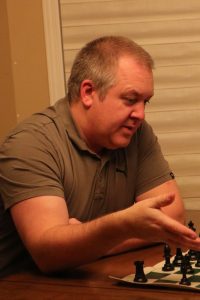 You will get to learn and play at two locations for this chess experience. After greeting you at The Little Crooked House in Haileybury, we will establish your prior knowledge with the game of chess and we will set outcome goals for the session.
Using simple and fun methods, we will learn the rules of the game and develop strategies and tactics as we immerse ourselves in the chess universe. For the second hour, we will go at the Haileybury marina on my sailboat to continue the session. We will remain docked, enjoying the view of beautiful lake Temiskaming, while we continue to improve our chess skills.  Here is the AirBnB link to Luc's experience.  You may want to contact directly Luc for details or to see for other availabilities.  Take a look at their web site of the Little Crooked House, a vacation rental home their family own and you will find his contact information.
Luc Boucher is a teacher, a chess tournament organizer and a chess coach. He loves introducing and making people understand the game of chess. His expertise lies in demystifying the game of chess.  He has been coaching chess since 2003 and I have seen thousands of students through tournaments I have organized at local, regional and provincial levels.  All of his 4 children have participated at the National level.
Board Game – Learning – Connecting
___________________________
What is a Temiskaming Experience
Live the Temiskaming experience, experience with locals what life is in beautiful lake Temiskaming region!  Discover our hidden gems, and immerse yourself in our culture, traditions and languages.  As more and more people grow tired of resorts and standard vacations, there is a shift towards wanting to see the "real" side of a destination. People are looking for truly local and authentic experiences.  Travellers are demanding authentic, experientially oriented opportunities with more meaningful interactions with locals.  Authenticity-seeking tourism is about unique accommodation, unique atmosphere, and interactions with hosts and with the local culture.
It is a one-of-a-kind activity designed and hosted by a local. Unlike a typical tour, an experience offers a deep-dive into the local culture and traditions of the host. Hosts offer their guests special knowledge, unique skills, and inside access to local places in the community.  You will create lasting connections and treasured memories.  Live the a Temiskaming experience!
Our beautiful Temiskaming region is about one lake, two provinces, and three cultures.  When visiting our region, you will be able to be close to nature, you will be able to slow down, you will be able to discover a new way of living.