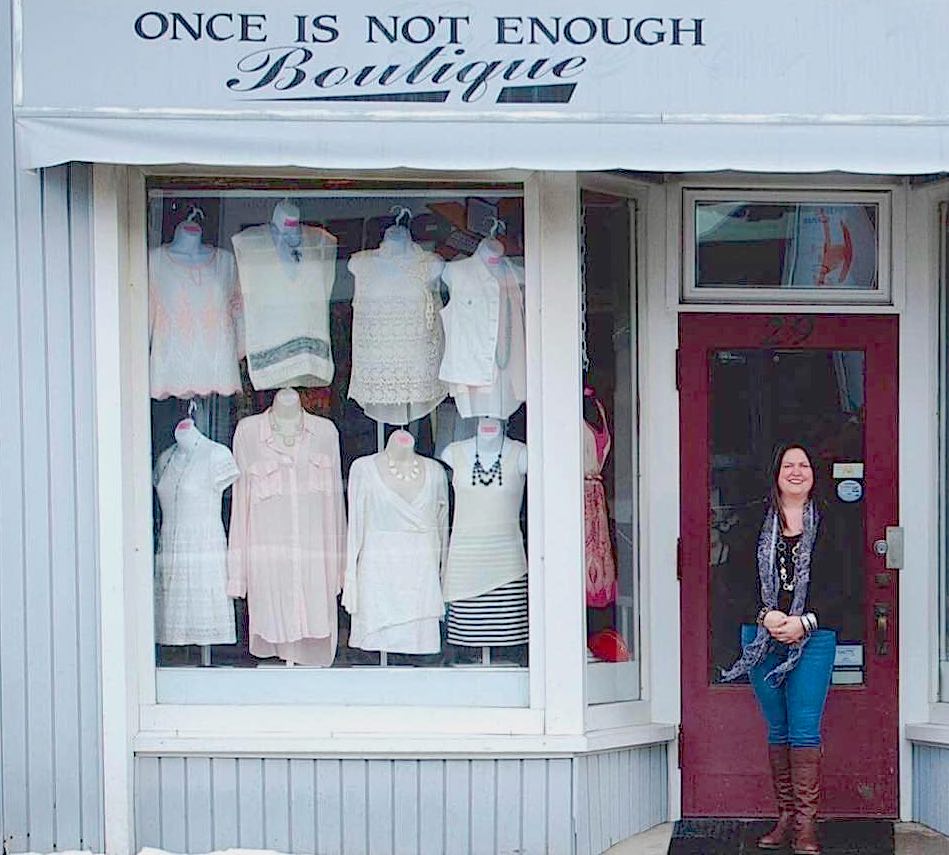 Your Fashionable Window Display
Create your fashionable window display and fullfill a dream you've always had!  You will create an attractive, inviting and fashionable window display!  
About Creating Your Fashionable Window Display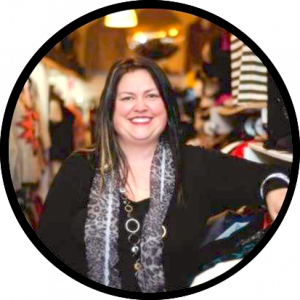 With Joline the store owner, you will tour the entire store to look at the stock and you will learn about consignment. There will be 5 to 10 undressed upper torso mannequins available for you to dress. You will discuss styles, color schemes, seasons and layout where you will then pick what you want to create as your very own store front fashionable window display at one of the most looked at windows in our Temiskaming Shores downtown. As you browse and choose the fashion, Joline will give you anecdotes and stories about her building, her experience and the very interesting people who have come and gone!  For more information here is the AirBnb link to Joline's experience.  You can follow Joline's latest news on her Once-Is-Not-Enough Facebook page.  She can also be contacted directly via her Facebook page.
Joline has worked in the retail and fashion industry for over twenty years. She BOUGHT her dream job 7 years ago!! She applied her extensive fashion training into the store and now has a very successful consignment store called Once Is Not Enough Boutique!
Fashion – Styling – Design
See more experiences available in our beautiful Temiskaming region.
_________________________________
What is a Temiskaming Experience
Live the Temiskaming experience, experience with locals what life is in beautiful lake Temiskaming region!  Discover our hidden gems, and immerse yourself in our culture, traditions and languages.  As more and more people grow tired of resorts and standard vacations, there is a shift towards wanting to see the "real" side of a destination. People are looking for truly local and authentic experiences.  Travellers are demanding authentic, experientially oriented opportunities with more meaningful interactions with locals.  Authenticity-seeking tourism is about unique accommodation, unique atmosphere, and interactions with hosts and with the local culture.
It is a one-of-a-kind activity designed and hosted by a local. Unlike a typical tour, an experience offers a deep-dive into the local culture and traditions of the host. Hosts offer their guests special knowledge, unique skills, and inside access to local places in the community.  You will create lasting connections and treasured memories.  Live the a Temiskaming experience!
Our beautiful Temiskaming region is about one lake, two provinces, and three cultures.  When visiting our region, you will be able to be close to nature, you will be able to slow down, you will be able to discover a new way of living.