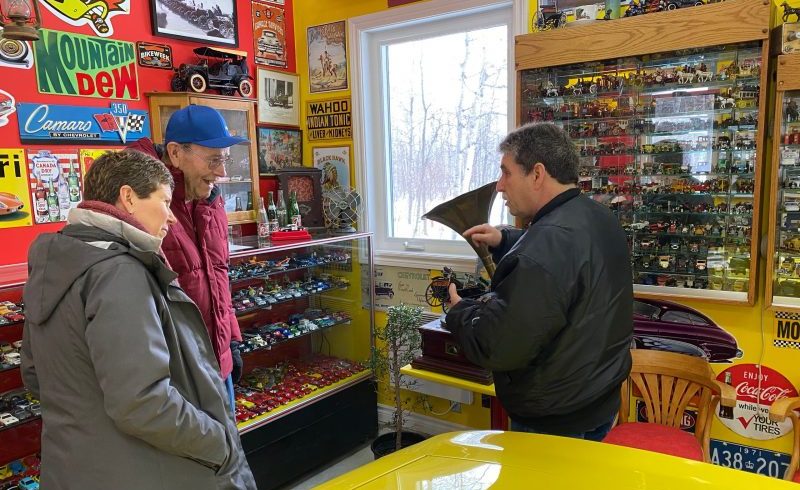 Discover Canada's largest miniature car gallery right here in Temiskaming Shores with Robert and Susan Lott.
About Canada's Largest Miniature Car Gallery Experience
The miniature car gallery experience will enable you to discover the history of the car industry and find out where it is heading. You will get to see the largest private collection of miniature 1/43 diecast cars in Canada.
Robert & Susan's property is located where the Farr race track was located.  You can still get a feel of where the track was and the grandstand.  Back in the early 1900's, hundreds of locals regularly filled the grandstand at the south end of the half-mile oval track to watch harness and bicycle racing. One of Canada's greatest runners, Thomas Longboat, raced on the track in 1911.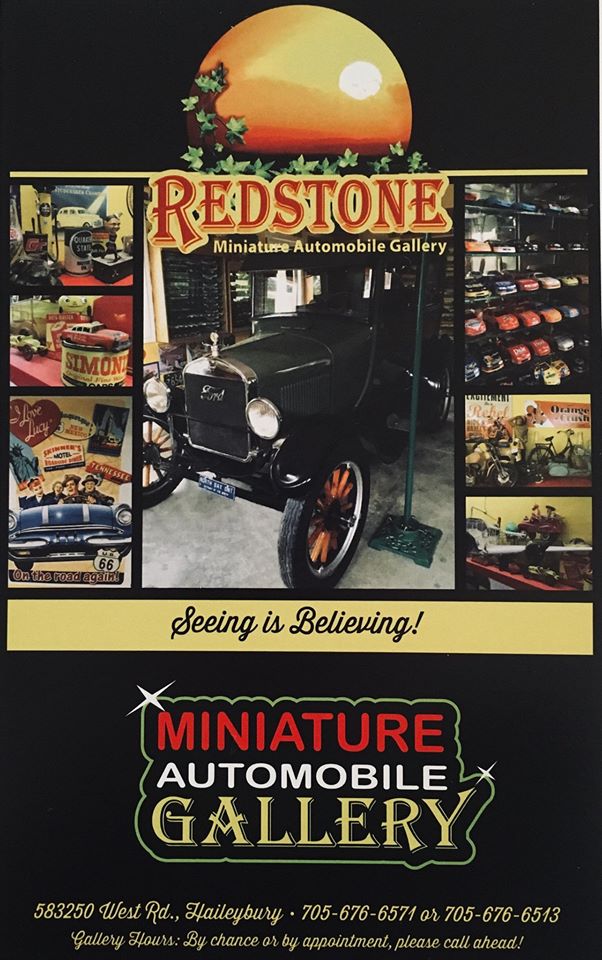 By contemplating the real-size 1927 Model-T car, you will be learning the first few years of the car industry. You will then browse through the collection of over 3500 miniature cars. Then you will get to pick one of the miniature cars and Robert  will provide you with everything you want to know about this specific car: model, specifications, particularity and a lot more…
To end your experience, a discussion will be held about where the industry is heading and Robert an insight about the future of the car industry.  What will the car of tomorrow be like?   You can also learn more about the gallery through their Redstone Facebook page and you can contact them directly (see attached poster).
Robert was born and raised in the Temiskaming region but on the Quebec side of the lake. He has always enjoyed being out there in nature but as a youngster he was always passionate about cars. Back in 1978 he decided to start a collection of miniature cars. He is now a long-haul truck driver. His passion is to share with visitors what we have here in our beautiful region. Being bilingual he enjoys spending time with people and showing them around our community.  For the last few years he tried to combine with Susan their love of cars and of the community by launching a volunteer initiative called Coffee & Cars, which is held every Sunday at one of our community parks. People meet and share their passions by exhibiting their classic cars.
Cars – Miniatures – History – Exhibit