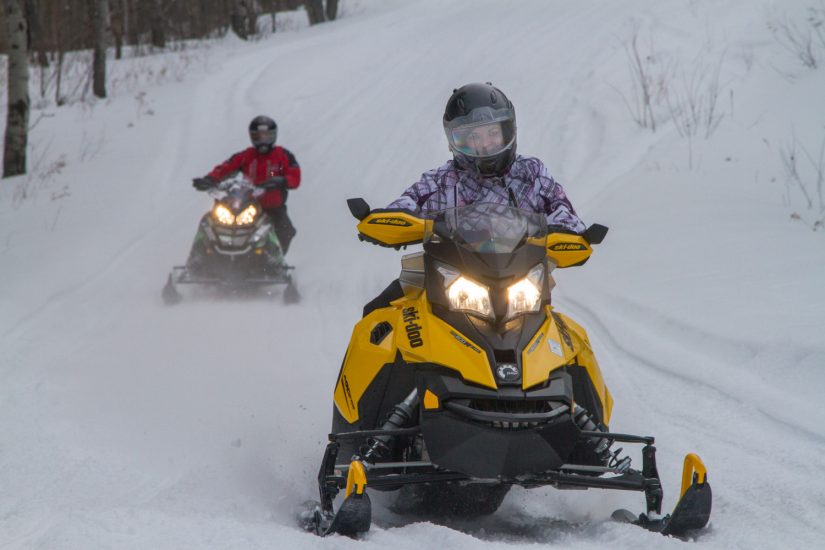 Motorcycle Snowmobile Loops
Why is Temiskaming Shores is the ideal location for motorcycle snowmobile loops in Northern Ontario
We are ideally located being a hub for North-eastern Ontario and North-western Quebec
There are numerous motorcycle snowmobile loops around Temiskaming Shores.  You do not have to do the same loop over again
Great accommodations available including the Presidents' Suites historical award winning vacation rental home
An incredible mix of scenery with lake Temiskaming, the rolling agricultural claybelt region and being on the transition of the boreal and the mixed forest.

The President's Suites has something different to offer for motorcyclists and snowmobilers. It is an ideal solution for couples and groups that want to enjoy both the ride and a great place to stay.
One main destination for lodging, a high end historic home where you can enjoy the beautiful sunrise on lake Temiskaming in the morning and where you come back later in the day.  During the day, you can decide on the numerous loops that are possible in the region. They can range between 145km to 400km and all have something really different to offer. We can help you by proposing key stops along your loops on where to eat and what to see.  Nicole will be pleased to sit down with you, make a few calls and help you plan your days during your stay with us.
Motorcycle snowmobile loops that you could try out:
Motorcycle
The Lake Temiskaming loop
The silver rush and the country side loops
The Gold Rush loop
The Quebec side loop
The Rouyn-Noranda loop
Snowmobile
___________________________________
We invite you to take a look at our holidays section of our web site
for more information and links for the various loops.