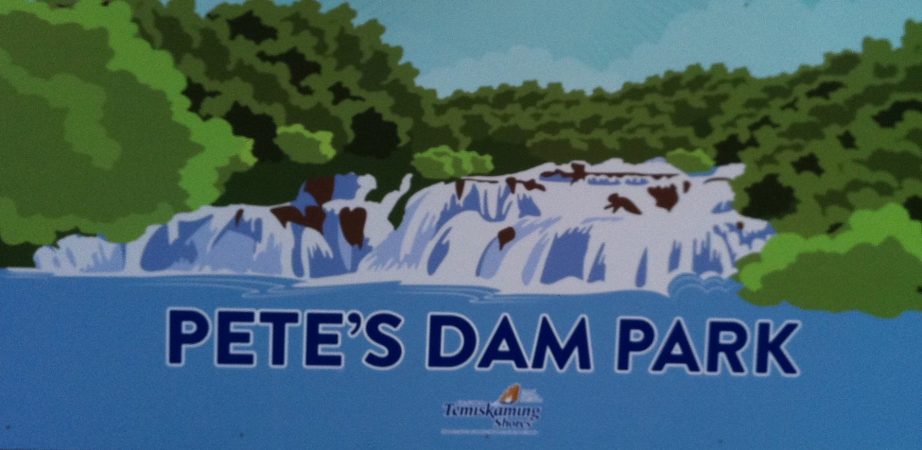 If you are looking for a peaceful hike, a family picnic or just a few hours outdoors listening to the sound of rushing water and the birds chirping, then Petes Dam is an activity for you, your family or your group.  The City of Temiskaming Shores manages the Pete's Dam Park.
What You Will Find At Petes Dam
A system of 3 trails approximately 0.8km each looping together. You are looking at a 2 km hike if you take any of the three possible loops.
A parking lot
A covered picnic area
Washrooms (outhouses)
The walk is easy but in the spring might be a little wet. You will need to keep your children close by as water is not far from the trails. You will always be following the water stream so great photos are possible. Pete's Dam Park is a popular attraction and on weekends you will most likely always find 5-6 cars in the parking lot.
Access is 2 km from Highway 11 on Highway 65W to Petes Dam Road where you will travel 1.2km. Here is a Google map of the trail area and how to get there.
A Bit of History About Kalil "Big Pete" Farah
An immigrant from Syria, by the name of Kalil "Big Pete" Farah ended up in the New Liskeard area around 1900. He was an ambitious young man who decided to take matters into his own hands. He built the Canada Hotel in New Liskeard, had mineral claims in Cobalt and built a hydro plant to supply New Liskeard with its electricity. The power plant was located where what is called today Petes Dam. Only a few remnants of the power plant can still be seen today around the park. He grew up to be a very successful, rich and respected businessman. In 1910, he sold Petes Dam and its assets to the Northern Ontario Light and Power Company. The power plant went out of service in the 1920s.