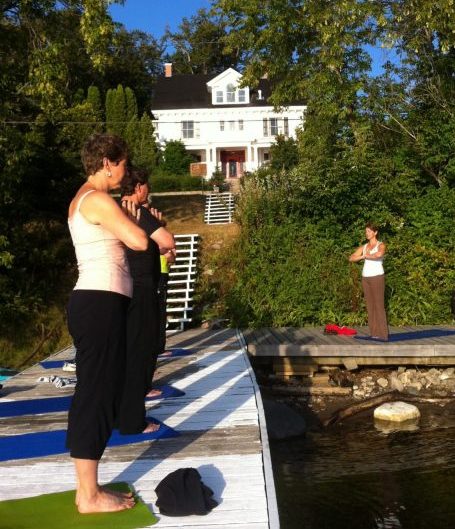 Design and offer your own wellness retreat to allow your guests to maintain, enhance or kick-start a healthy lifestyle, and maintain or even increase one's sense of wellbeing.  Our wellness destination enables you to design your own wellness retreat.   Choose from an à la carte menu of activities, therapies and other wellness services offered in our Temiskaming region.
Chronic diseases are at an epidemic level, we are vacation-deprived, sleep-deprived, have no work-life balance, and are constantly being bombarded with information from our devices.  As people strive towards a healthy and positive lifestyle in their everyday lives, it's only natural that wellness is filtering into vacation lives.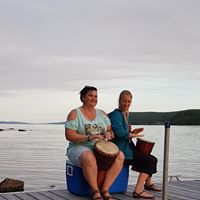 As self-care has evolved into a daily goal, wellness travel is now taking many different forms.  Wellness travel is all about wellness goals, travel style, big adventure dreams. Wellness travel is an invitation to fully immerse in experiences that inspire to celebrate the moment and focus on connection with oneself, with the environment and with people around.  Wellness travel is a medicine that has incredible healing power with the ability to reinvigorate and transform.
At the Presidents' Suites, we not only offer accommodations, but we have developed a unique place for wellness stays and retreats where you can truly escape our hectic lives for a few days and enjoy historical homes by Lake Temiskaming. Our homes are peaceful and as soon as you arrive you will know that your stay will be different. Our beautiful Temiskaming region has so much to offer with a myriad of possible activities and wellness services.
Design and Offer Your Wellness Retreat
One of our objective is to increase the offer of wellness retreats in our region.  If you have been dreaming of organizing and leading your own retreat we can help you.  We have the perfect homes and we have the perfect natural setting.  Several wellness services are available in the community and several amenities can make it possible for your your retreat to become a reality.
Our home can provide a wellness retreat venues where people can experience renewal and deep well-being.  We believe that as human beings, we need to seriously consider major changes in the way we are living.
The Presidents' Suites historical home are the perfect place for wellness stays and retreats. We can easily accommodate groups up to 15 people and we can offer all the amenities required for a very successful activity. Such amenities include meeting areas, fully equipped kitchens where food preparation is possible, exterior areas including our private dock and island and a lot more.
We believe that we can help to transform the lives of those affected by chronic illnesses and to inspire healthy living for all.
_________________________________________________
If you need to discuss with Jocelyn before reserving for your retreat
cel/text 705.650.2099      jocelyn@presidentssuites.com
___________________________________________
__________________________________
About The Importance of Wellness
The great epidemics of tomorrow are unlikely to resemble those that have previously swept the world. But it is the looming epidemics of heart disease, stroke, cancer, asthma, diabetes, obesity and other chronic diseases that for the foreseeable future will take the greatest toll in deaths, disability and quality of life. It is vitally important that the impending chronic disease pandemic is recognized, understood and acted on urgently.
World Health Organisation
A Few Facts
2 in 5 Canadians will develop cancer in their lifetime. It is expected that this will rise even more.
In 2010, 8.5% of the Canadian population have been diagnoses as having asthma. Prevalence rates of asthma worldwide are rising by 50% every decade
44% is the estimated diabetes prevalence increase in Canada from 2015-2025
The proportion of obese Canadians in 2014 now sits at 20.2%, up from just over 15% in 2003.
Conditions of several chronic illnesses including cancers can improve or can even be prevented when changes are made in people's lifestyles – what you eat, what is around you, how you live and how well you are with yourself.
__________________________________________
In January 2016, members of our wellness community used the Presidents Suites – Lumber Baron Home and facilitated a three-day training event called "LIVE LOVE LAUGH". Our 25 participants enjoyed the Lumber Baron's luxurious and relaxing setting. This spacious home is designed for comfort and has an extraordinary "retreat" feel. The main meeting room is open, bright and easily accommodated our sizeable group. The workshop breakout rooms are equipped with conference amenities and the smallest of details were given great care and attention. The kitchen facility catered to our open lunch and dinner options. We enjoyed the special touches for our facilitators including receiving the warm, homemade croissants which were gently nestled in a bread basket.   Thank you so much Nicole and Jocelyn were taking such tremendous care of our groups needs and requests. Simply great for wellness stays and retreats.  We are grateful! 
If you are looking for magnificent, comfort, a grand holiday "get-away" feel, professional, considerate, thoughtful, unique, tremendous service and care, then you will want to reserve this home for your team building / retreat / workshop / training events  . Incredible to have discovered this polished gem nestled in the heart of Haileybury, Ontario.
Robyn Dewar (Entrepreneur / Singer-Songwriter)
Tina Sadler – Network Marketing Professional
Anny St. Jean – YogArt (Yoga Instructor – Proprietor)
_____________________________________________
The Presidents' Suites – A great and unique location for your wellness retreat.