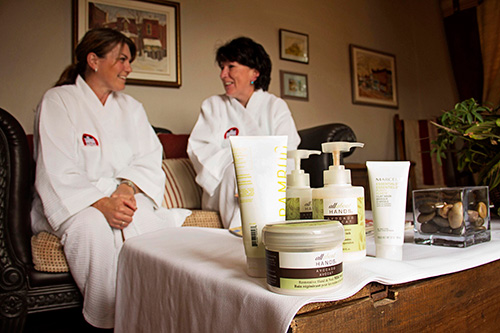 Wellness travel allows the traveller to maintain, enhance or kick-start a healthy lifestyle, and maintain or even increase one's sense of wellbeing.
Chronic diseases are at an epidemic level, we are vacation-deprived, sleep-deprived, have no work-life balance, and are constantly being bombarded with information from our devices.  As people strive towards a healthy and positive lifestyle in their everyday lives, it's only natural that wellness is filtering into vacation lives.
Wellness Travel
Wellness travel is no longer associated with luxury spa holidays or experiences.  But not so much any more. Today the main pillars of Wellness Travel are healthy food options, fitness activities and nature.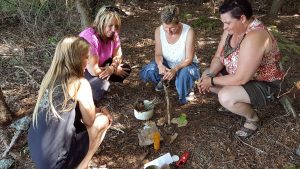 As self-care has evolved into a daily goal, wellness travel is now taking many different forms.  Wellness travel is all about wellness goals, travel style, big adventure dreams. Wellness travel is an invitation to fully immerse in experiences that inspire to celebrate the moment and focus on connection with oneself, with the environment and with people around.  Wellness travel is a medicine that has incredible healing power with the ability to reinvigorate and transform.  It can serve to elevate or humble a person, to change a perspective and indulge the senses.
We believe that wellness is essential to a good and happy life.  At the Presidents' Suites, we not only offer accommodations, but we have developed a unique place for wellness stays and retreats where you can truly escape our hectic lives for a few days and enjoy historical homes by Lake Temiskaming. Our homes are peaceful and as soon as you arrive you will know that your stay will be different. Our beautiful Temiskaming region has so much to offer and we will ensure that you find what you are looking for during your stay with us.
A Stay to Relax and Reconnect
Whether you need time to relax, to reconnect, or just to be alone for a short period of time, the Presidents' Suites is the place to be.  We will ensure that we understand what you are looking for to tailor your stay with us.  We will ensure that you get this break from your daily and stressful routine.  Give yourself a chance to forget the outside world and come and live a few days in our historical homes by Lake Temiskaming.
We can help you plan your stress-free stay with us with activities available nearby. We will bring you along to discover our other historical homes, discover the Temiskaming region and we can even bring you to our private island on lake Temiskaming.
We want you to enjoy on your own terms, without the distractions or schedule of others. We want you to have time for contemplation and personal growth if this is what you are looking for.
Your Spa Getaway With Friends
Why not plan a few days at the Presidents' Suites and design your own escape for yourself and your friends. The Presidents' Suites is an in an out-of-the-ordinary accommodation with a touch of luxury and ample space for your getaway in the Temiskaming region. With our different historical homes available and plenty of activities to entertain everyone in the group, we guarantee that your stay with us will be memorable and will be kept at a reasonable cost.
Your spa getaway at the Presidents' Suites would be close to nature.  Time spent on the dock, enjoying a morning walk at the marina, a hike to Devil's Rock, an outing to our private island…  At the end of your day, a good meal, a bit of wine and time relaxing in the exterior hot tub.
It is also possible for us to arrange for massage or aesthetician services in your home. The group then pays fees for these services. However, we have developed a 'spa basket' which is another, less expensive, option where people use themselves the different products which include robes, manicure products, foot bath and pedicure products, mask products , massage table, music and magazines, candles and aromatic oils, gourmet teas, scented water …  Simply an ideal location for wellness stays and retreats.
A few links to local Wellness Services
Bridging the Gap Wellness Centre – Haileybury     Facebook page
Just Natural Holistic – Haileybury    Web Page
Yogart Yoga Studio – New Liskeard    Facebook page
Balanced Motion Pilates & Reformer – New Liskeard    Facebook page
_______________________________________
The Presidents' Suites historical homes are the perfect place for wellness stays.
We can accommodate groups up to 20 people and we can offer all the amenities required for a very successful activity.
Such amenities include meeting areas, fully equipped kitchens where food preparation is possible, exterior areas including our private dock and island and a lot more.
Wellness Travel Photos
The Presidents' Suites – A great and unique location for your wellness travel.