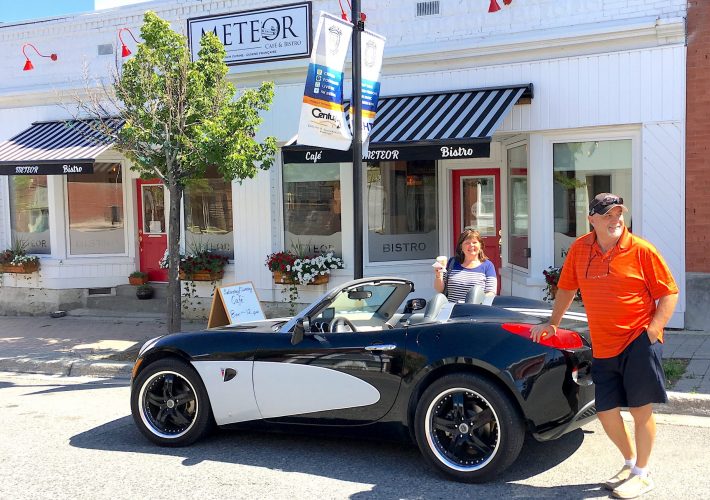 The perfect venue in Northern Ontario with tons of vacation ideas! Whether you're looking to stay in an out-of-the-ordinary accommodation or to add a touch of luxury to your family holidays, couples getaways, solo travel while staying in the Temiskaming region, the Presidents' Suites promises a memorable stay! With our different historical homes by majestic lake Temiskaming and plenty of vacation ideas and activities to do we guarantee that you will not regret visiting our beautiful region. We will help you tailor your stay in order to provide you what you are looking for during your holidays or getaways and to ensure that your expectations are met.
By staying at the Presidents' Suites in Haileybury you will have a lot more than an accommodation. You will get all of our amenities as well as our concierge services to better plan and organize your stay in the region. Our clients are always surprised when they leave by everything they were able to discover and most of them wished they had stayed a few days longer.
We encourage you to take a look at our web site section on all the things to do and vacation ideas in the region. We have our top picks listing, our own Presidents' Suites and historical activities, fine dining suggestions and a lot more. Imagine a hike to Devil's Rock, a pirate's treasure hunt to our private Farr Island, a historical costumed evening … The vacation ideas possibilities are unlimited.  The lake Temiskaming Tour web site can also provide you with great ideas to tailor your vacation ideas to meet your needs.
We can offer you to stay in our historical vacation rental homes
Or to discover glamping on our private Farr Island. 
We will ensure that you stay is a truly memorable experience.
More About Vacation Ideas
A Few Vacation Ideas Pictures